January 5th, 2017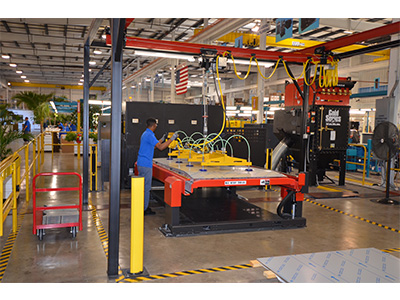 RGF leaps into the new year right, racing to add a 2nd shift just to keep up with the demands!
All departments experienced explosive growth going into 2017 already proving to far exceed the original planned output.
January 28th, 2017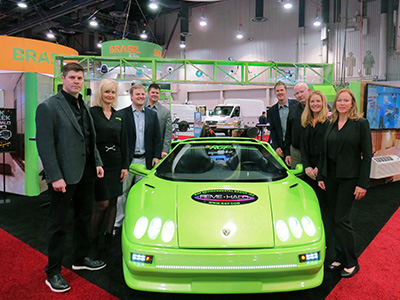 Air Division
AHR Expo 2017 – Las Vegas, Nevada
RGF's Indoor Air Division came out in force at the International Air Conditioning, Heating and Refrigeration Exposition held in Las Vegas. In addition to our newest products/technologies, the real star of the show was the 'LamboGreenie' siting front and center attracting thousands of visitors!
January 29th, 2017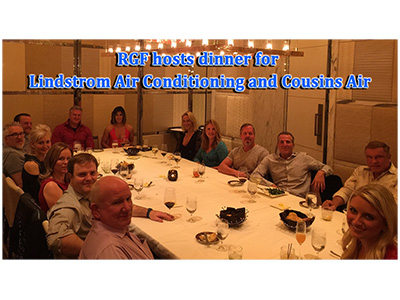 Air Division
Key Distribution Partners Incentive Dinner
RGF hosted a beautiful dinner for South Florida HVAC powerhouses Lindstrom Air Conditioning & Plumbing, Cousins Air and Sansone AC at Chef David Walzog's award-winning SW Steakhouse at the Wynn Las Vegas.
January 30th, 2017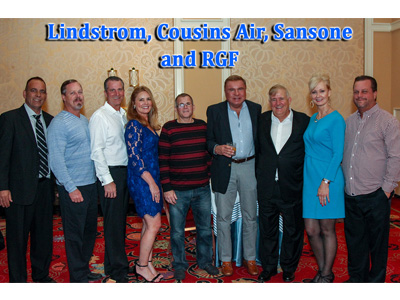 Air Division
AHR Expo 2017 – Las Vegas, Nevada
RGF held an appreciation Reception for RGF customers and partners at AHR Expo 2017 to thank them for their support. Over 100 HVAC professionals attended. Contractors, wholesalers and rep firms from across the country were represented!!
January 31st, 2017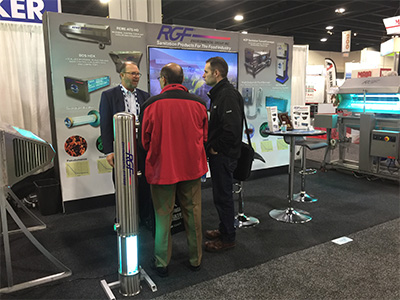 Food Safety Division
IPPE – Atlanta, Georgia
The ATS REME was the workhorse in RGF's booth along with our full line of chemical-free Food Sanitation Products at the International Production & Processing Expo, the largest annual trade show for the poultry, meat and feed industries.
February 2nd, 2017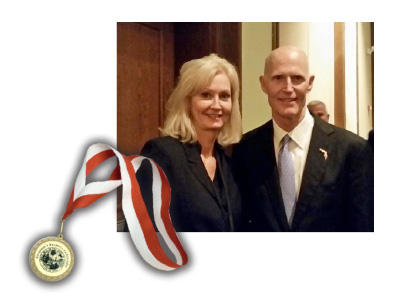 RGF Receives the Business Ambassador Award given by Governor Rick Scott
Executive Vice President and General Counsel Sharon Rinehimer represented RGF at Governor Rick Scott's 2017 Jobs Summit, wherein she accepted the award on behalf of RGF. The summit brought together business, economic development, government and education leaders from around the state of Florida.
February 2nd, 2017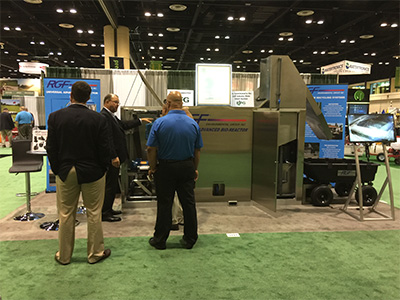 Water Division
Golf Industry Show, Orlando, FL
RGF showcased our patented Universal Advanced Bio-Reactor (UAB) for recycling equipment wash water associated with golf and turf maintenance facilities.
February 6th, 2017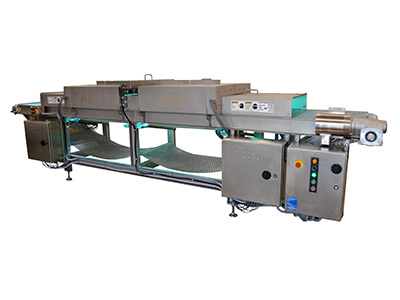 Food Safety Division
RGF Food Division Keeping our Diplomats' food safe
RGF completed a large order for several food sanitation tunnels from the U.S. Government which headed to the U.S. Embassy in Baghdad to help serve as a final safety step for food going to the embassy's commissaries.
February 9th, 2017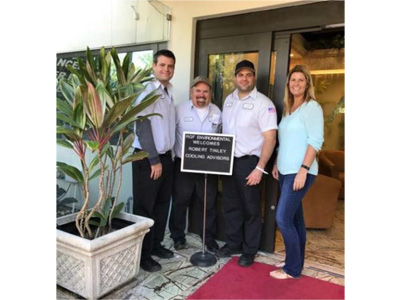 Air Division
RGF welcomed Cooling Advisors for product training. Product training is key to a great customer experience. It also assists in building employee confidence. These two combined are key ingredients in the quest for both loyal customers and confident, productive employees.
February 23rd, 2017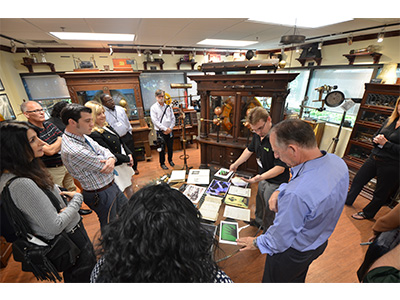 RGF's Electro Mechanical Museum Opening was electrifying!!!
RGF's Electro Mechanical/Atomic Museum contains some of the rarest electro mechanical and radiation pieces in the world by inventors such as Nikola Tesla, Benjamin Franklin and Thomas Kinraide.
February 24th, 2017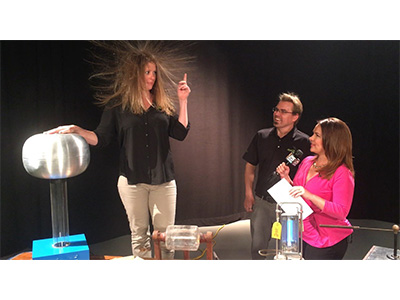 RGF's Electro Mechanical Museum featured on WPBF 25 News
Jeff Behary and Astrid von Oetinger showed off some hair-raising (literally) electro machines live on TV!!!
March 2nd, 2017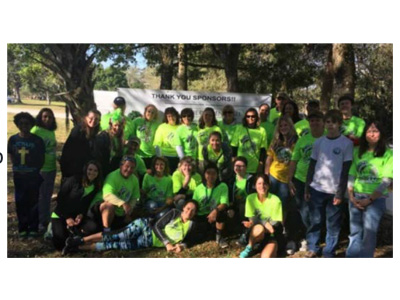 RGF sponsored the Riverbend Park 5K Green Run/Walk to raise funds for environmental research
Funds raised at the Riverbend Park 5K help to support The Partnership for Environmental Education and Jupiter's Environmental Research & Field Studies Academy.
March 7th, 2017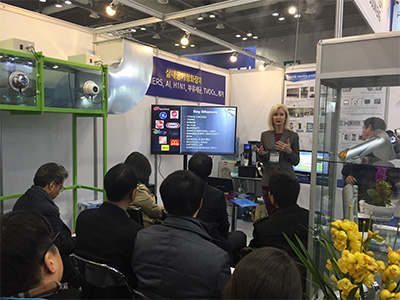 International Air Division
HARFKO, Seoul, S. Korea
Harfko is an international exhibition for heating, air-conditioning, refrigeration, ventilation, and now IAQ thanks to RGF's Distribution Partners in South Korea, Tesco and Dooin Engineering who exhibited at the show.
March 8th, 2017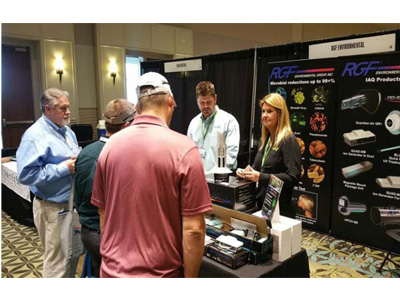 Air Division
Pro-Dev Sales Reps Ryan Charles and Sean Wahl attended the Mingledorff's Annual Dealer Meeting with Trish Ferguson Alfele from RGF Environmental Group, Inc.
March 9th, 2017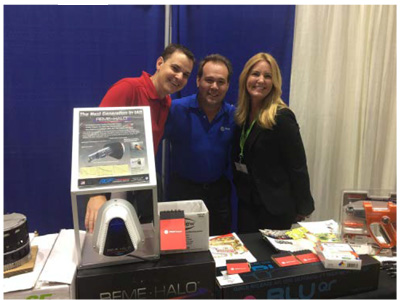 Air Division
PBACCA
RGF's Air Team had another successful night at the Palm Beach Air Conditioning Contractors Air Show displaying all our IAQ products.
March 11th, 2017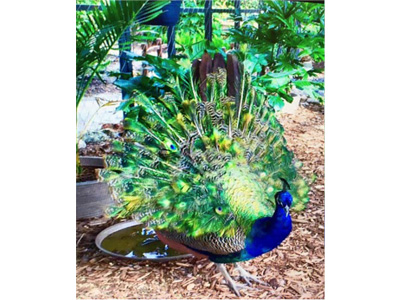 Envisionland sanctuary has new residents
REME and HALO, our resident peacocks, shared their sanctuary with our new foundlings. These cute baby ducks were released on our beautiful Koi stocked pond. RGF is located on 7 acres featuring exotic vegetation and hundreds of fruit trees.
March 16th, 2017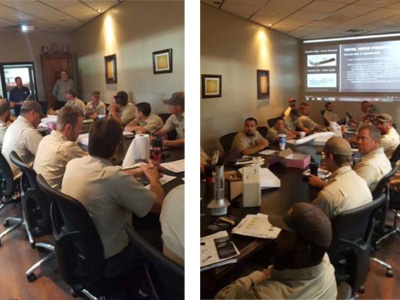 Air Division
Howard Air knows that product training is key to loyal customers and confident, productive employees. Danko Mechanical Sales Company was instrumental for igniting Howard's sales team with product training!
March 17th, 2017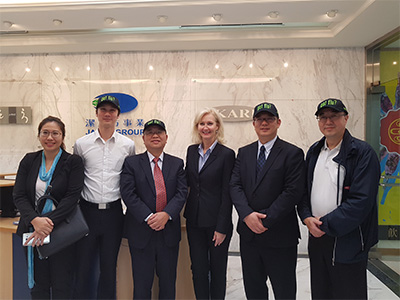 International Air Division
Sharon Rinehimer, continues to expand RGF's global network with the Ikari Team of Taipei, Taiwan. Sharon met with Ikari's principals and sales team to discuss technologies, business development and marketing strategies in Taiwan.
March 24th, 2017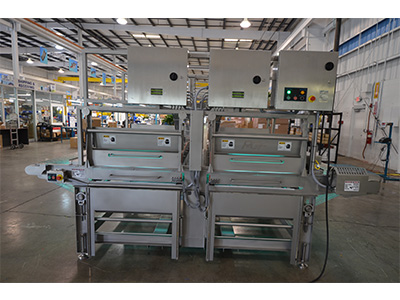 Food Safety Division
In conjunction with all of the work RGF has done with Chipotle this past year, we have also been busy assisting their supply chain vendors to improve their plant food safety. This has included multiple air treatment applications as well as our 360-degree treatment tunnels. One supplier of tortillas requested that we supply custom tunnels to treat their products prior to packaging in their two facilities. RGF was able to provide a design that integrated into their existing lines without affecting production speeds.
March 27th, 2017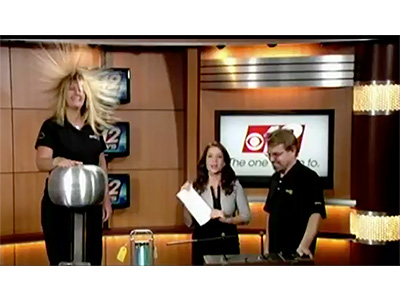 RGF's Electro Mechanical Museum featured on Channel 12 the "News to turn to"
RGF's Jeff Behary, our Mechanical/Atomic Museum Curator, and Trish Alfele once again showed off some of the "toys" we have in our Electro Mechanical/Atomic Museum!
March 28th, 2017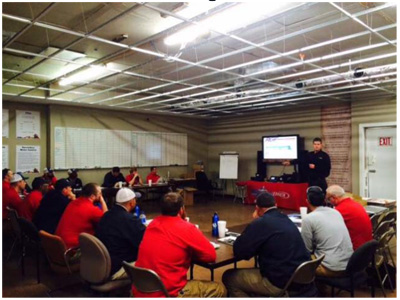 Air Division
RGF Contractors Training to be the "Leader in IAQ"!
Freedom Heating and Cooling located in Bessemer, Alabama knows that product training is key to being the Leader in IAQ in their region. Sean Wahl with Pro-Dev Sales led the team training for RGF.
March 29th, 2017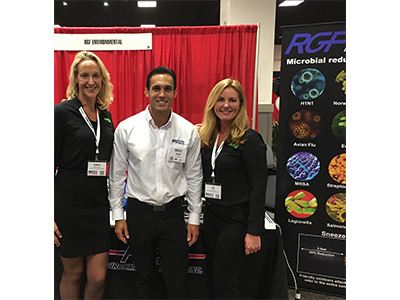 Air Division
IAQ stars at Peirce-Phelps
Robyn Dear and Lisa Bailey represented RGF and our top-of-the-line IAQ products at the annual Peirce-Phelps sales meeting in Pennsylvania.
March 31st, 2017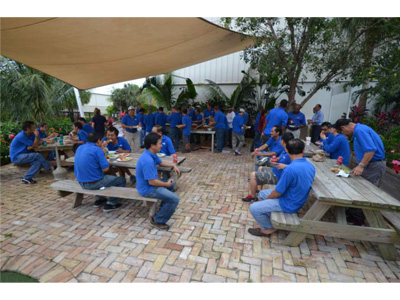 1st Quarter Record-Breaking Sales
RGF reaches another milestone with record-breaking sales in the first quarter of 2017. The whole team celebrated with a delicious lunch at our headquarters.
April 1st, 2017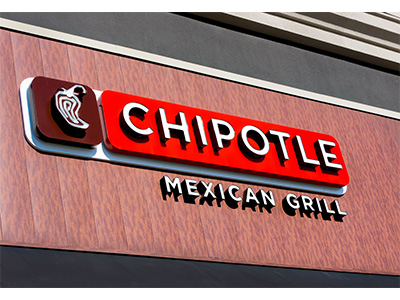 Food Division
Chipotle announces a food safety overhaul – moving forward with their partnership with RGF!
Along with its announcement of their new food safety overhaul, Chipotle made an order commitment for all 2,200 restaurants to be outfitted with REME HALOs and Ice Sanitizer Units. All new locations will include these as standard equipment. The South Florida Business Journal, Food Safety News, and Grubstreet all ran great spotlight articles on our REME and Ice Machine Sanitizer technologies that we implemented for Chipotle.
April 4th, 2017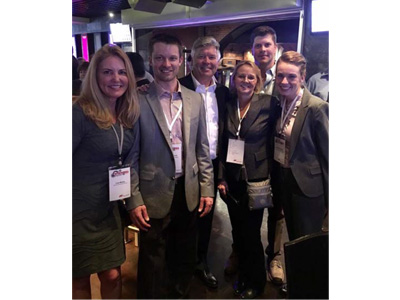 Air Division
RGF and Trane at the "Winning Together" Ingersoll Rand Meeting bringing together enthusiastic, passionate and dedicated HVAC professionals.
April 8th, 2017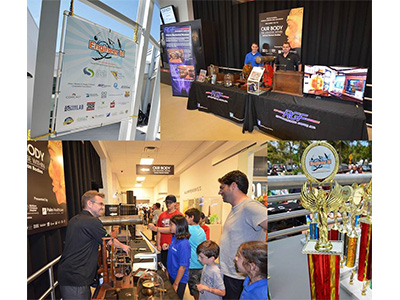 RGF is dedicated to promoting science to the next generation.
RGF was one of the sponsors for the South Florida Science Center and Aquarium's 31st Annual Engineering Competition. Jeff Behary who represented RGF was so impressed with the talented students that competed in Engineer it!
April 10th, 2017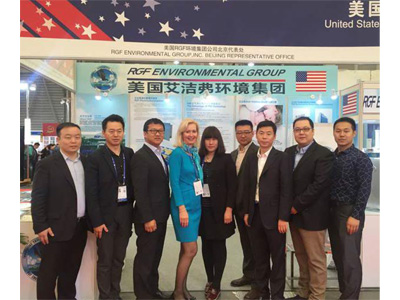 International Air Division
CHR Expo Shanghai, China Together, we are the Leaders of IAQ in China!
Sharon Rinehimer, Executive Vice President, and our RGF China Sales Team exhibited at the 2017 China Refrigeration and Heating Exhibition in the U.S. Pavilion. RGF and Distribution Partner Alphay Technologies' sales teams attended. RGF is leading the air purification trend in China at HVACR industry in China. Our exports to China continue to grow as they become more aware of the importance of indoor air quality and the concern for health risks due to heavy air pollution. RGF and Alphay teams then spent time afterward with our teams bonding over Mongolian BBQ at a 500-acre farm along the Chaobai River in China.
April 11th, 2017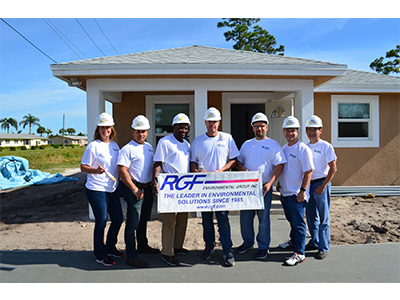 RGF and Habitat For Humanity Announced "Halos for Homes" Partnership
RGF and Habitat For Humanity Announced "Halos for Homes" Partnership to raise funds for Habitat homes in Palm Beach County, Florida. Through the Halos for Homes partnership, RGF will donate a portion of sales from our most popular IAQ products sold. In addition, we will donate one REME HALO® to each newly constructed Habitat home during the 8-month campaign.
April 12th, 2017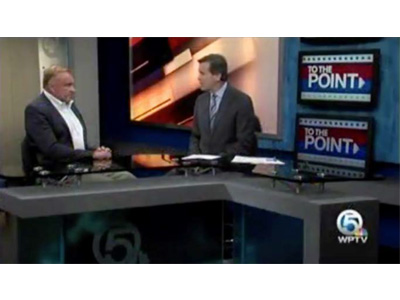 Ron Fink goes live on NBC's WPTV
Our RGF President/CEO Ron Fink discusses exporting to China on WPTVs "TO THE POINT". RGF has been exporting products to China for 15 years with great success.
April 13th, 2017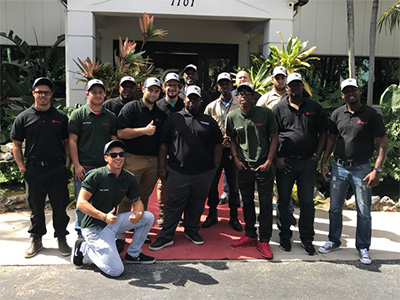 RGF Molding the Future of IAQ
RGF invited the HVAC Students from Lincoln Tech, the Leading Provider of Technical Skills Training, to come for a tour of our manufacturing plant, and mechanical/ atomic museum and get a brief overview of our IAQ technologies. It was a pleasure meeting the next generation of HVAC professionals. The HVAC and IAQ future looks bright!
April 21st, 2017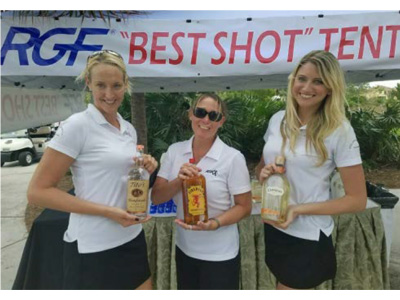 RGF "Best Shot" Tent at SFACA Golf Tournament!
As Title Sponsor of South Florida Air Conditioning Contractor's Association Golf Tournament, we had a great time entertaining all of the HVAC professionals at the RGF "Best Shot" Tent.
April 25th, 2017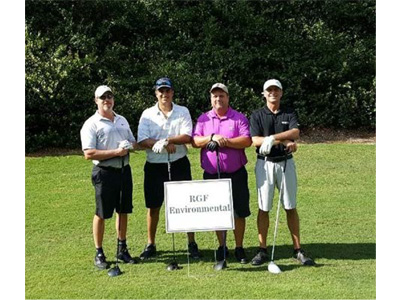 You have the right to… a hole in one!
It was a privilege to sponsor the L.E.A.F. (Law Enforcement Assistance Foundation) Golf Classic at Trump International Golf Club.
April 26th, 2017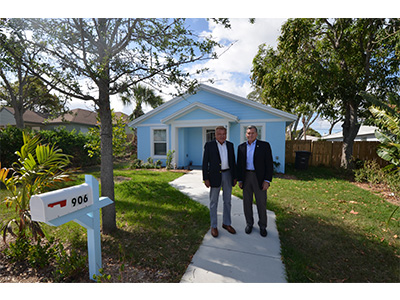 Halos for Homes!
RGF's President Ron Fink and Bernie Godek, CEO of Habitat for Humanity of Palm Beach County meet to commence the Halos for Homes partnership to raise funds to build Habitat homes in Palm Beach County, Florida. RGF will also provide the new homeowners with Fresh Indoor air with RGF's REME HALO's to be installed in each home built.
April 28th, 2017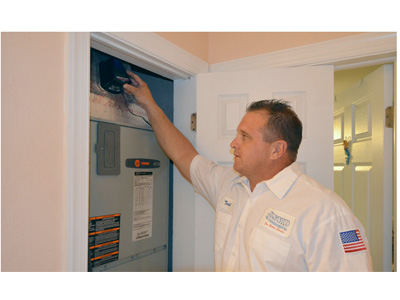 Air Division
FIRSTHAND KNOWLEDGE SELLS THE REME HALO®
Mark Alford, President and CEO of Alford Air Conditioning, Inc., says his techs find it easy to sell RGF Environmental Group Inc.'s REME HALO®, because they all have one installed in their own homes!
May 1st, 2017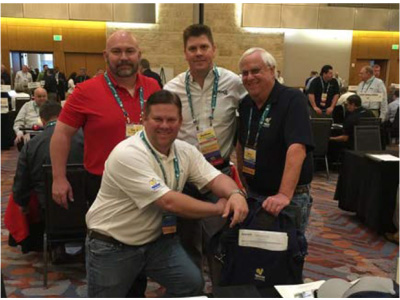 Air Division
RGF and Victor Distributing Company had a great time going back to the 80's at the 2017 BLUE HAWK Annual Conference in Denver, Colorado.
May 3rd, 2017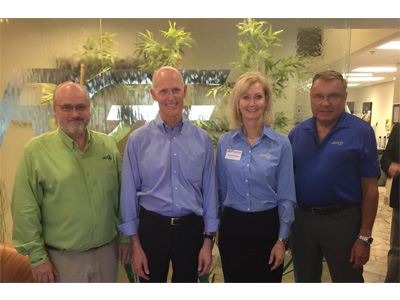 Governor Scott visits and tours RGF
RGF was proud to welcome Governor Rick Scott to our facility supporting economic development. Governor Rick Scott's "Fighting for Florida's Future" tour highlighted RGF's manufacturing and job creation. Company president Ron Fink praised Scott's focus on "supporting tax cuts and economic development programs like Enterprise Florida that make it easier for Florida businesses like RGF to succeed, and we look forward to continuing to grow."
May 9th, 2017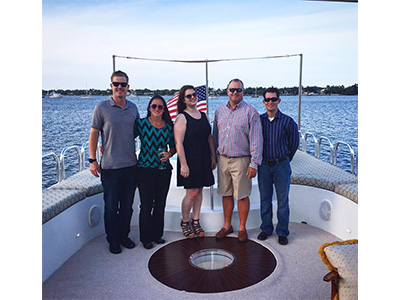 Air Division
Ahoy from RGF and Weather Engineers Inc.
Great factory tour, followed by a beautiful evening on RGF's environmentally friendly mega yacht, the Envision, with Weather Engineers, Inc., one of the leading providers of air conditioning and heating equipment and services for North Florida and South Georgia.
May 23rd, 2017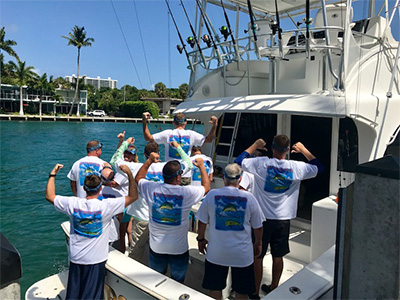 Palm Beach ACCA High-E-Fishin-Sea XXVI Tournament
RGF proudly sponsored the Sansone Air Conditioning Team at the PBACCA High-E-Fishin-Sea XXVI Tournament. A REEL great time was had by all!
June 2nd, 2017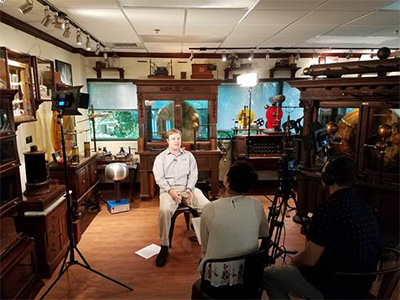 TUV SUD and RGF partner up!
TUV SUD and RGF partnered up to create a case study and video piece for their Safety certification programs. RGF Engineer Philip Kircher was the star trainer in the video. We loved showcasing our amazing quality assurance team at their best at our Electro Mechanical/Atomic Museum!
June 2nd, 2017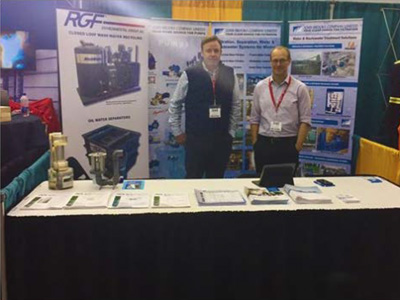 AFL Division
Canadian Mining Expo, Timmons, Ontario
AFL teamed up with our Canadian distributor, John Brooks Company to display our products to the mining industry in Timmons, Ontario! Tony Julian, VP of Business Development, braved the cold weather to represent AFL.
June 3rd, 2017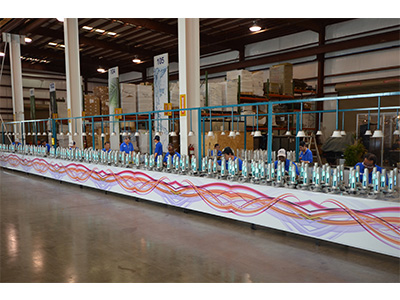 Air Division
Our new REME HALO® Assembly line in Building No. 2 was up and running May 1st. We consistently hit the goal of over 1,000 REME units manufactured, tested and shipped per day! This is in addition to maintaining production of our other IAQ product lines.
June 8th, 2017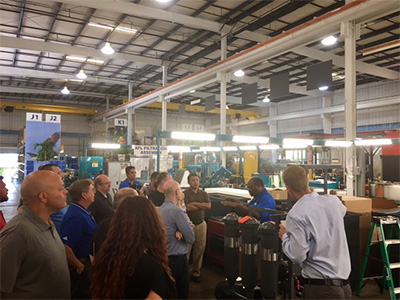 Air Division
Carrier Enterprise Team Training at RGF's facilities Glass Classroom.
June 12th, 2017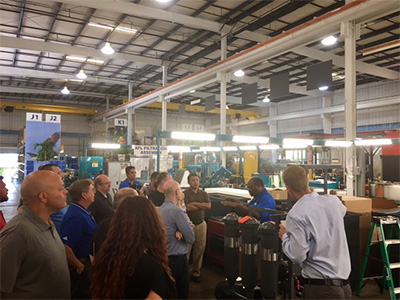 American Cancer Society Building now has improved IAQ
RGF improved the Indoor Air Quality at American Cancer Society of Palm Beach County Headquarters (ACS) with the donation and installation of eight (8) REME HALOS and five (5) Guardian Air QR+ units. The ACS offers services to cancer patients throughout the community, who often visit the building while undergoing treatments.
June 16th, 2017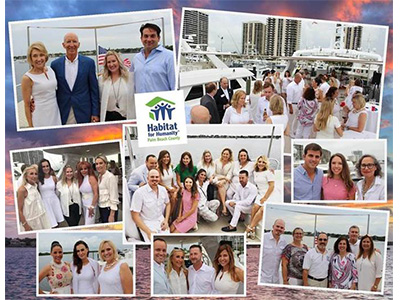 RGF Hosts the Habitat for Humanity Gala Committee on Envision.
RGF, a partner with Habitat for Humanity and one of the Gala Sponsors, held a beautiful white-themed reception on Envision, our 110" mega yacht and floating showroom, as a thank you to the Habitat Gala Committee.
June 29th, 2017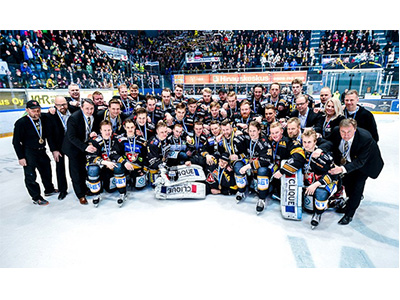 Air Division
Seven-time Finnish Ice-Hockey Champion, Oulun Karpat, keeps the team healthy with RGF's PHI Technology for all of their equipment. The team's gloves and boots are dried and sanitized on racks fitted with RGF HVAC Minis reducing odors and bacteria.
July 7th, 2017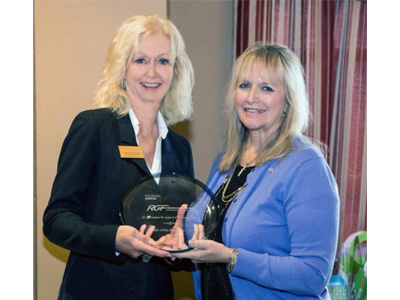 RGF Environmental Group Recognized by the YWCA of Palm Beach County
RGF was recognized at the YWCA's Purse and Passion Luncheon held on June 7 for our support of the YWCA Harmony House. The secure domestic abuse shelter offers a year round, 24-hour facility for women and their children who are victims of domestic violence. RGF is dedicated to continuing its support of the YWCA, the Harmony House and the YWCA's local community outreach services, child care and youth programs.
July 8th, 2017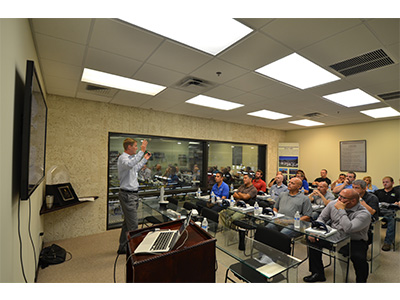 Air Division
IAQ Training
It was a privilege to welcome Carrier Enterprise and their contractors for training at RGF. With over a million customers, Carrier is a trusted HVAC parts distributor that partners with only the highest quality HVAC parts and equipment manufacturers in the HVAC industry, including RGF.
July 25th, 2017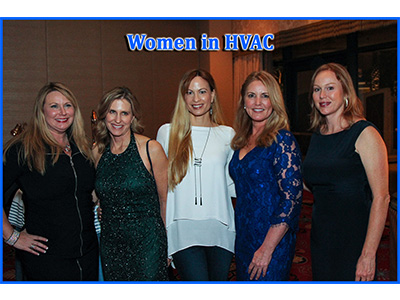 RGF Environmental is a proud sponsor of Women In HVACR.
August 9th, 2017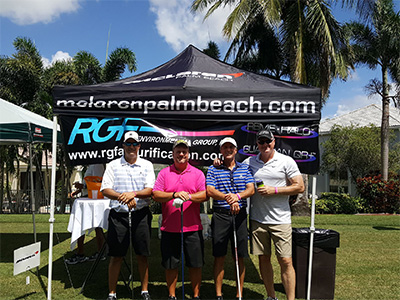 Sam Spurlock Golf Tournament
It was RGF's privilege to sponsor the 2nd Annual Sam Spurlock golf tournament at Winston Trails. The proceeds will benefit local veteran's charities and the American Cancer Society.
August 25th, 2017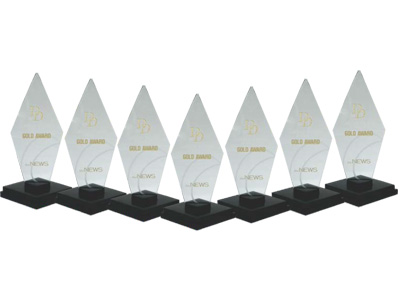 Air Division
RGF won our seventh Dealer Design Award for our proprietary Ice Machine Sanitizer with PHI technology! Major Chain restaurants are using RGF's IMSB to ensure the highest quality ice for their patrons including 2,000 Chipotle locations.
August 27th, 2017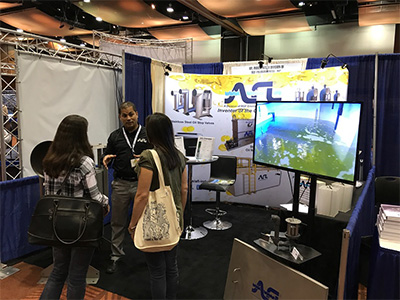 AFL Division
STORMCON, Seattle, Washington
AFL exhibited at StormCon 2017 in Seattle, WA. Tony Julian and Rom Laureano made some great new contacts in the storm water treatment markets for their oil stop valves and oil water separators.
August 28th, 2017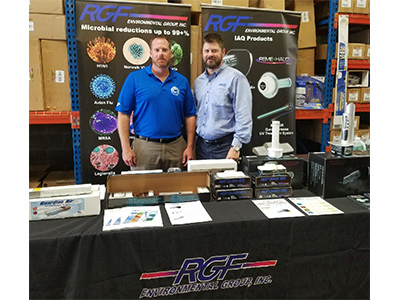 Air Division
CE Clermont Open House
Ryan Charles of Pro-Dev Sales Rep Group and Jeremy Mann with Carrier Enterprises at the CE Clermont Open House.
September 7th, 2017
Superstorm or a Hurricane?
We were very grateful that RFG Headquarters sustained minimal damage and fortunate enough to have only lost two working days during this challenging period. In preparation for Hurricane Irma, we shipped over $2 million worth of product to Chicago to ensure that we experienced only minimal delays on our key products
September 17th, 2017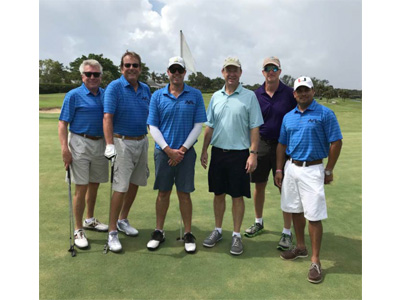 Annual AFL Sales Meeting tees off!
AFL's first annual sales meeting was valuable, both on and off the golf course! We introduced valued distributors to RGF's headquarters and the North Palm Beach Country Club. In attendance were members from John Brooks Company, Texas Industrial Sales, Liquid Handling Specialists, AEE and the Crocker Company.
September 21st, 2017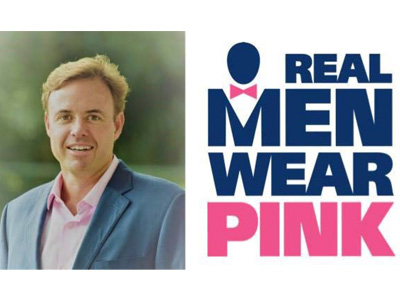 REAL RGF MEN WEAR PINK
Tony Julian wore pink throughout September and October to raise awareness for the American Cancer Society's 'Real Men Wear Pink' campaign.
September 22nd, 2017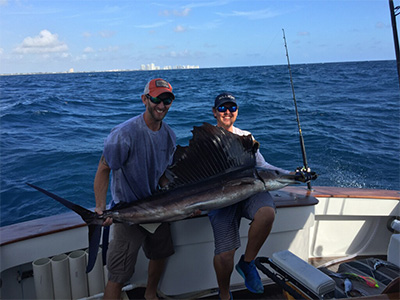 Air Division
AirNow Cooling and Heating
One of RGF's select contractors AirNow Cooling and Heating out of Alabama made the most of their visit to our factory. Kingfish, dolphin, tuna and two sailfish were caught on their deep-sea fishing adventure. This great day, coupled with a factory tour and training, will continue to fuel their success story. Thank you AirNow for your business!!
September 28th, 2017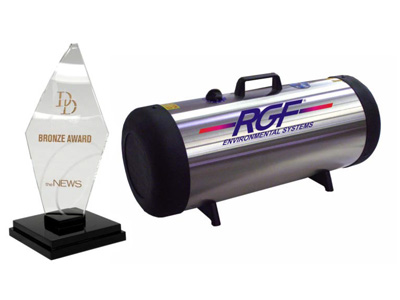 RRU Wins Dealer Design Award Number 8
RGF wins its 8th Dealer Design Award! Our Rapid Recovery Air Purification and Odor Destruction System (RRU®) was recognized for Innovative IAQ technology. Eight isn't enough! More to come.
October 1st, 2017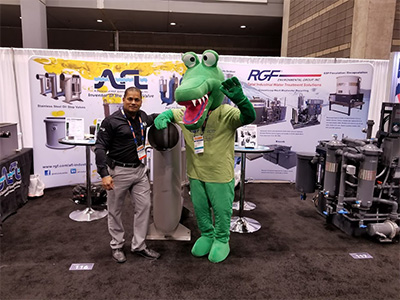 AFL AND WATER DIVISIONS
WEFTEC, Chicago, IL
RGF's Industrial Wastewater Division and the AFL Division exhibited our latest water systems at the annual Water Environment Federation Exhibition and Conference.
October 3rd, 2017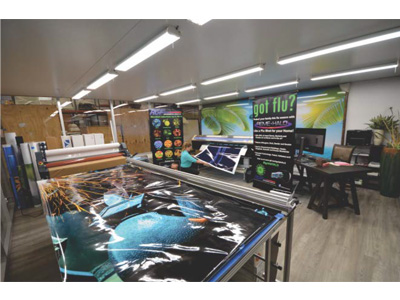 RGF Graphic Print Shop
RGF has purchased new printing equipment and added a new graphics and printing shop to our marketing department to produce in-house trade show popups, banners, wraps and signs for our select contractors and distribution partners at no cost to them.
October 5th, 2017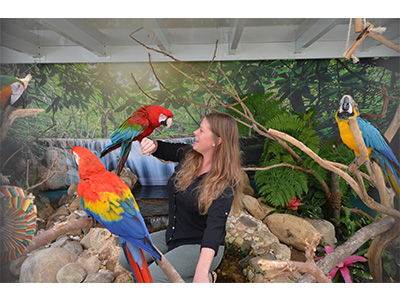 Astrid makes a friend with our new Macaws!
These macaws have taken up residence at RGF's Envisionland for all to enjoy. So far, they're saying "Hello" and "Pretty bird". One of them has taken affection to Astrid von Oetinger.
October 12th, 2017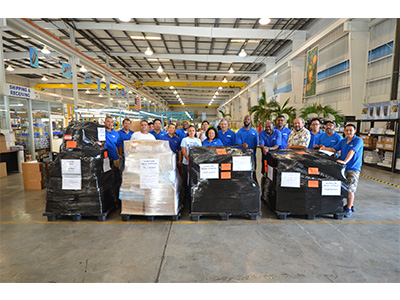 RGF provides Hurricane Relief for Puerto Rico
Thanks to the compassion and hard work of our valued employees, The Oasis of Love Church and Cortes family of West Palm Beach, RGF shipped over 3,000 lbs of essential relief supplies to areas of Puerto Rico damaged by this historic hurricane season. RGF recognizes the efforts of our Puerto Rican employees in leading the effort to help those in greatest need!
October 13th, 2017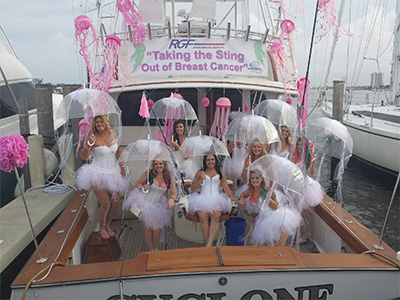 Taking the sting out of breast cancer!
RGF sponsored this year's Bluewater Babes Fish For A Cure fishing tournament, which benefits local women affected by breast and ovarian cancer. Dressed up as jellyfish, they won Best Newcomer!
October 20th, 2017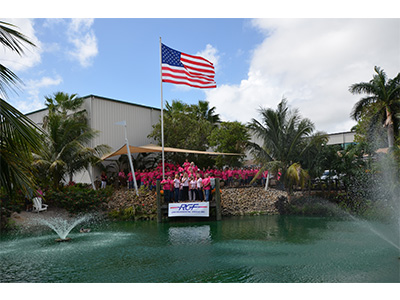 RGF's commitment to Breast Cancer Awareness and our Flag
United we stand in the fight against cancer! The entire RGF team came together today to show its support and commitment to our country and Breast Cancer Awareness month. Special thanks to Karista MacRostie (vocalist at Carnegie Hall), who performed the national anthem, as well as our friends from the American Cancer Society, Chris Snyder and Jay Zeager for joining us for this "GoPink Flag Raising Lunch Celebration". Colin Kaepernick and Roger Goodell weren't invited.
October 25th, 2017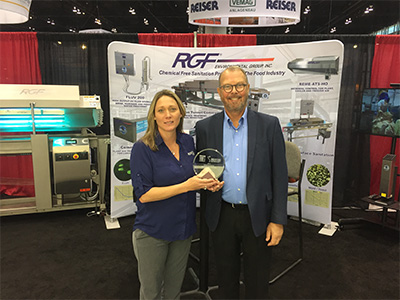 Food Safety Division
RGF wins yet another award for the IMSB
RGF's IMSB Ice Machine Sanitizer won the food industry's renowned Innovations Showcase award at the Process Expo!!! Companies like Chipotle Mexican Grill and others benefit by keeping their ice machines clean and pathogen free using the IMSB with RGF's proprietary PHI technology.
October 26th, 2017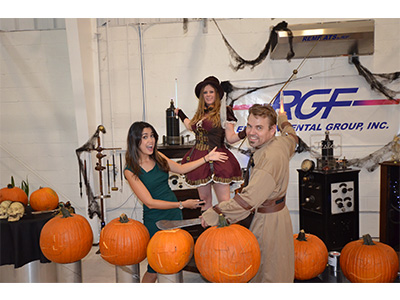 National Pumpkin Day
We exploded pumpkins on LIVE TV for National Pumpkin Day! In a world first, curator of RGF's Electro Mechanical/Atomic Museum and "Mad Scientist," Jeff Behary, used our very own Astrid von Oetinger as a human conductor for 200,000 volts to ignite and 'carve' Halloween pumpkins.
October 28th, 2017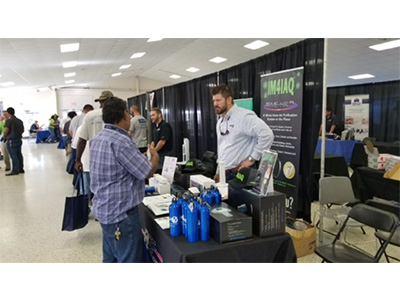 Air Division
The Air Conditioning Contractors Association (ACCA) of Central Florida Tradeshow Event and fall Barbecue was a big hit! Ryan Charles of Pro-Dev Sales Group exhibited RGF's IAQ product line
October 30th, 2017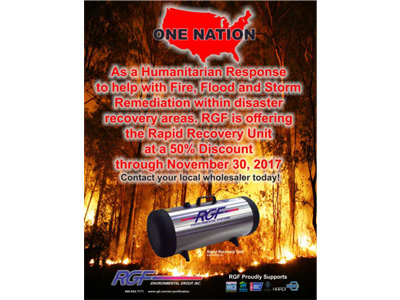 Air Division
Mother Nature did not make life easy for thousands of people in October. In response, we decided to help those who needed it most in the aftermath of severe hurricanes and major fires by heavily discounting our range of fire and flood remediation products.
October 30th, 2017
Air Division
RGF successfully completed its testing for food and air purification. All Red Lobster locations world wide will be completed by the end of 2018.
October 30th, 2017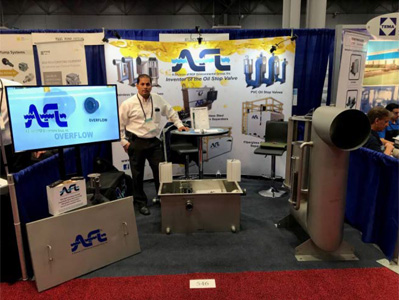 AFL Division
CHEM Show, New York, NY
Rom Laureano and Tony Julian got their morning exercise on their way to Chem Show in NYC!
November 3rd, 2017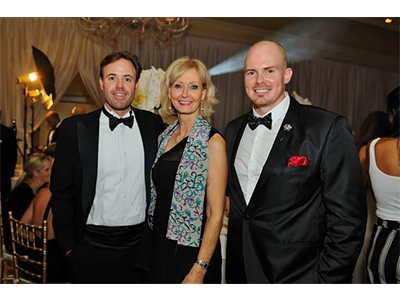 Habitat for Humanity Gala was a star-studded affair!
Sharon Rinehimer and Tony Julian and their spouses celebrated a great year of giving with Josh Daniel, Director of Development (pictured) at Habitat for Humanity of Palm Beach at the Breakers!
November 6th, 2017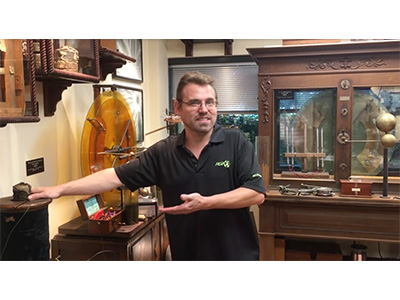 RGF commences new Monday video series live on Facebook
The first of our "Mondays with Jeff" series started to promote our Electro Mechanical/Atomic Museum and the history of UV light and X-rays!!
November 9th, 2017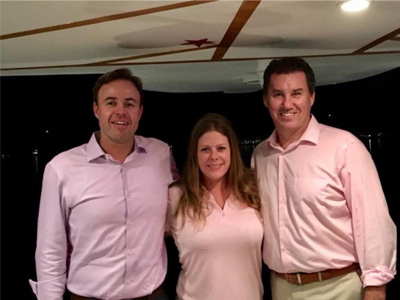 RGF hosted the American Cancer Society "Real Men Wear Pink" wrap-up party on Envision!
RGF's Vice President of Business Development, Tony Julian and the Real Man in Pink was recognized for his work in the fight against cancer! RGF recognized and congratulated all the Real Men in Pink for their support of this important cause!
November 9th, 2017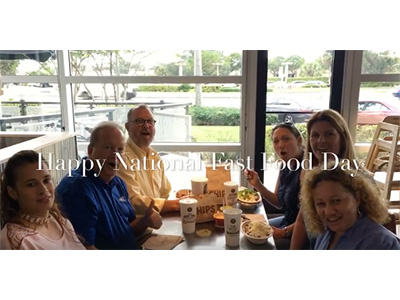 In Support of our customers!
In support for one of our customers, RGF employees decided to go to Chipotle for lunch on "Happy National Fast Food Day"!
November 27th, 2017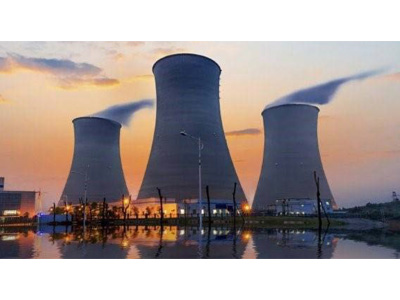 AFL Division
Mega order for Mega Power!
RGF's AFL Division and their distributor, Liquid Handling Specialists supplied 150 of our award-winning Oil Stop Valves to Mega Power/ Southern Company. The installation of our Oil Stop Valves will eliminate risks associated with accidental oil spills at the company's Georgia facility.
November 27th, 2017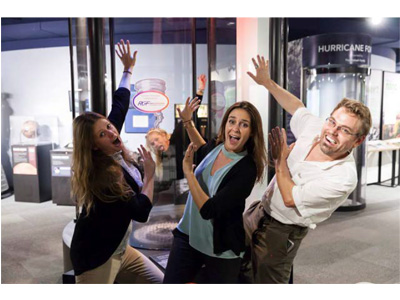 Tornado Simulator
Jeff Behary worked very hard to restore South Florida Science Center and Aquarium's Tornado simulator so more visitors could experience a mini tornado.
November 28th, 2017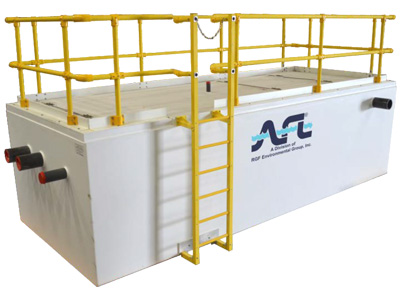 Water & AFL Divisions
Tanks, Tanks and Hummers
One of the larger projects installed at Camp Edwards, Cape Cod, MA is four (4) customized HVTWS systems and two (2) custom CO3P oxidation skids for their existing storage tanks. Also provided was a custom installation kit that converts an existing in-ground tank into a 400 gpm oil water separator utilizing AFL Delta coalescing packs.
December 4th, 2017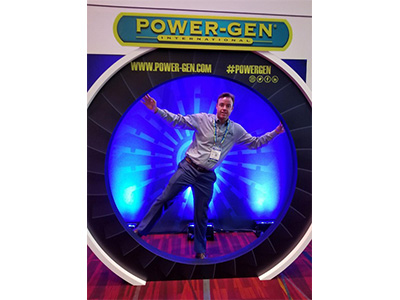 AFL Division
POWERGEN Las Vegas, NV
The AFL team hit the road again to attend PowerGen in Las Vegas, NV. Rom Laureno and Tony Julian demonstrated the advantages of AFL's oil stop valve for electrical substations.
December 8th, 2017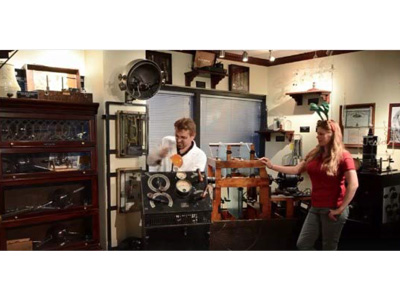 Annual Lighting of RGF's String Christmas Tree
Jeff Behary and Astrid von Oetinger starred in our December special feature video of the lighting our Christmas tree in our Electro Mechanical/ Atomic museum.
December 14th, 2017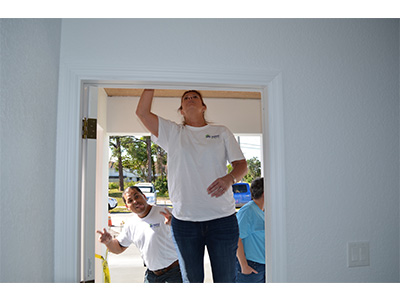 RGF team build to support Habitat for Humanity
Managers from both the factory and office had a friendly competition and team building by helping on a Habitat home build for another well deserving family. RGF continues our community support with Habitat for Humanity. RGF's Trish, Manny, Rom, Dan, Keith, Tony and Mason all pitched in!
December 15th, 2017
RGF achieves ISO 9001:2015 CERTIFICATION!
RGF strengthened its commitment to quality manufacturing with certification to the internationally recognized quality standard ISO 9001:2015. The implementation of this comprehensive quality management system demonstrates a passionate commitment to our loyal customers, and sets RGF even further ahead of its competitors! This was all done by Walter Ellis and Milton Dean in record time and below budget in a year that saw a 38% increase in sales. Plus we received a great letter from the ISO team congratulating us on an outstanding program.
December 16th, 2017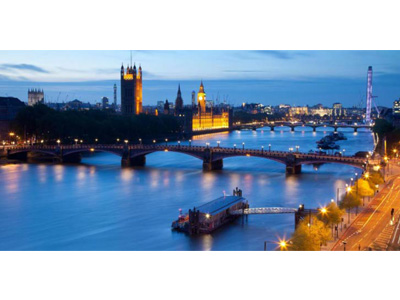 AFL Division
London, England
AFL received a major purchase order and deposit for a VTC-500 from NuStar Energy for their terminal facility on the River Thames in Essex, UK (just outside of London). This VTC will be the third for NuStar, which distributes crude oil products in the US and UK.
December 20th, 2017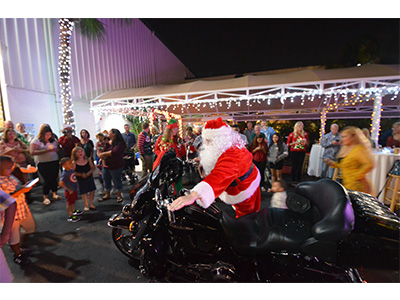 RGF Christmas Party
With over 250 employees, family and guests in attendance, we ate from a luxurious buffet and enjoyed caroling from Dawn Marie, who performed for President Trump at Mar-a-Lago the following evening. Kids jumped in the bounce house, played in the 'snow' and enjoyed arts-and-crafts until Santa arrived on his Harley Davidson sleigh handing out more than 70 toys and awarding prizes for the best ugly Christmas sweaters!
December 22nd, 2017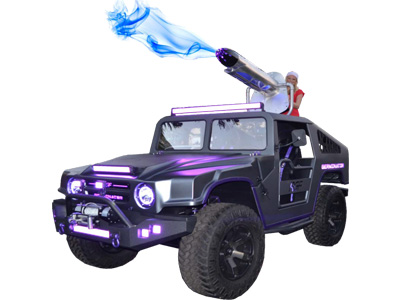 Get in the Germinator!
With over 250 employees, family and guests in attendance, we ate from a luxurious buffet and enjoyed caroling from Dawn Marie, who performed for President Trump at Mar-a-Lago the following evening. Kids jumped in the bounce house, played in the 'snow' and enjoyed arts-and-crafts until Santa arrived on his Harley Davidson sleigh handing out more than 70 toys and awarding prizes for the best ugly Christmas sweaters!
December 28th, 2017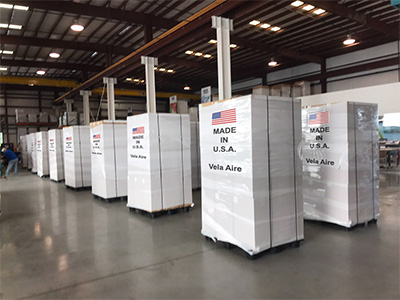 11,000 Air Purifiers Bound for China International Air Division
China can't get enough of RGF's 'Vela Aire' air purifiers! This festive season we're shipping 11,000 Vela Aire units to China to help meet their indoor air purification needs and satisfy demand for high-quality U.S. made products!
December 29th, 2017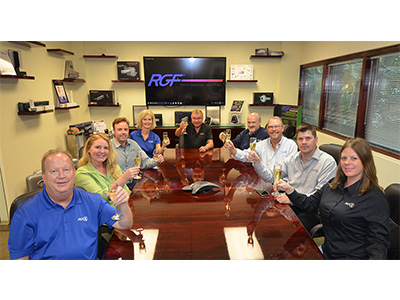 RGF Management Team Celebrates its Contribution to 'Making America Great Again'
Growth is good, but our record double-digit growth through 2017 was exceptional! In response to continued growth as well as favorable tax reform, RGF is sharing the wealth with all its 140 employees by giving each a $1000 New Year's Bonus. This together with an average $2,000 less in federal taxes makes 2018 look great! Thank you to all our customers, suppliers and supporters for helping RGF to 'Make America Great Again'!
RGF's 2017 result represents 24 years of consecutive year-over-year revenue growth as the company enters its 33rd year of research, development and manufacturing operations in West Palm Beach, Florida. The company's successful adoption of its patented PHI based technologies in air purification and non-chemical food sanitation have resulted in a market leading position in these emerging markets. Combining dominance in core focus, growth markets with rapidly expanding vertical manufacturing capabilities, and an appetite for complementary acquisitions, RGF is preparing for many more years of like growth. Ron Fink, CEO, stated, "2017 has been an outstanding year. Not only did we manage 38% growth without a hitch, we rolled out six new products and received the ISO 9001:2015 certification. With the new tax cuts we look to an even better 2018"
January 22nd, 2018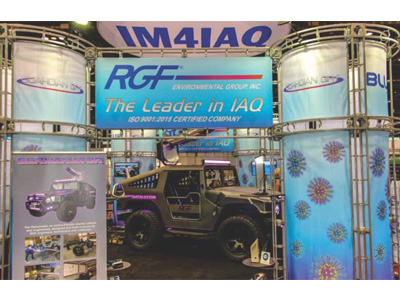 RGF exhibits at AHR Expo
RGF displayed its biggest and best tradeshow display yet. Including a brand new modular display and the Germinator, which was a huge hit, with a 400% rendition of our newest product, the REME ECHO, mounted on top. RGF crew stayed at TRUMP International Hotel and Tower in the heart of downtown Chicago. After mentioning we were Trump supporters (some are and some are not), we were upgraded to suites at no additional charge. Class act!! RGF hosted two banquets for over 100 clients and friends at World Famous Shaw's.