Masking versus other Control Strategies for Reducing SARS-CoV-2 in Indoor Environments
Testing shows that RGF®'s REME HALO® provides more protection from the spread of SARS-CoV-2 than masking.
Port of Palm Beach, FL (October 3, 2023) During the Covid Pandemic, it was determined that SARS-CoV-2, the virus that causes COVID-19, is primarily spread by respiratory droplets and aerosol particles that go into the air when people breathe, talk, cough, or sneeze. Because of how the virus spreads, CDC recommended several non-pharmaceutical interventions including, frequent handwashing, social distancing, room ventilation, HEPA filtration, and the use of well-fitting facemasks.
The level of protection provided by masks is dependent on the type of mask selected and how they are used. The use of the types of masks that offer the most protection, well-fitting surgical masks and KN95s was not widely implemented. In addition, masks are designed to capture large respiratory droplets and we know that with SARS-CoV-2, there is a predominance of small particles. These factors combined to limit the effectiveness of masks.
The most effective strategies for preventing the spread of SARS-CoV-2 are technologies that remove the virus from the air we breathe in combination with frequent handwashing, and social distancing. From the beginning of the pandemic, CDC recommended room ventilation and HEPA filtration. These technologies combined with active air treatment systems that inactivate the virus can greatly reduce the risks in indoor environments.
An RGF® Environmental Group, Inc active air treatment device – REME HALO® was tested in a simulated room environment at Innovative Bioanalysis, a private laboratory in Cypress, CA. The results showed that the REME HALO® device provided a >99% reduction of the virus in the air. This reduction exceeds that which has been reported for masks when tested under the most favorable conditions – even the use of two masks.
Author: James L. Marsden, Ph.D.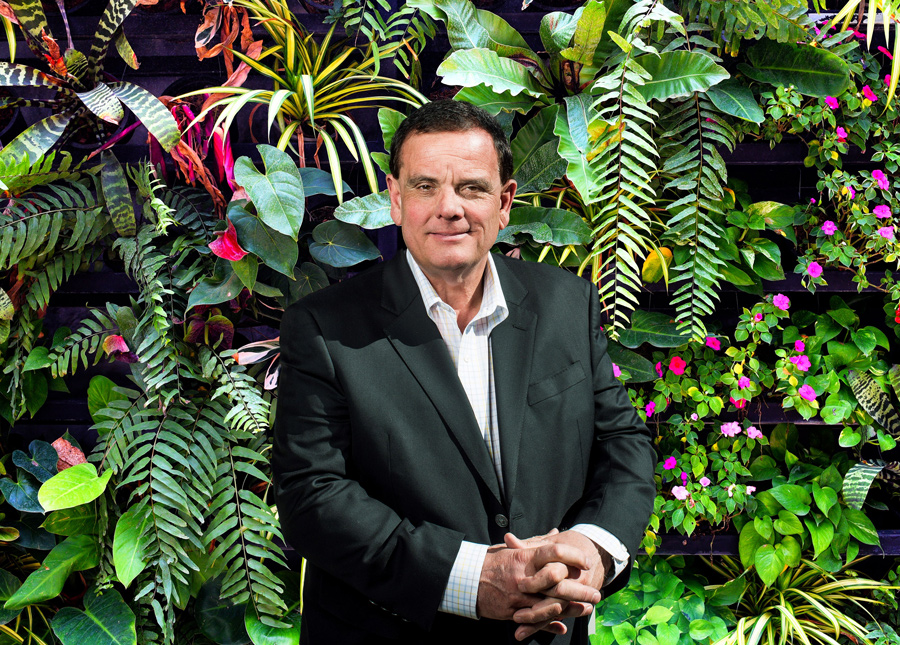 Image: James L. Marsden, Ph.D.
About RGF® Environmental Group, Inc.
RGF® manufactures over 500 environmental products and has a 38+ year history of providing effective solutions that improve air, water, and food quality without the use of chemicals. RGF® is an ISO 9001:2015 certified research and innovation company, holding numerous patents for wastewater treatment systems, air purifying devices, and food sanitation systems. Situated in the heart of the Port of Palm Beach Enterprise Zone, RGF® Headquarters span 10 acres, with 200,000 square feet of manufacturing, warehouse, and office facilities. RGF® 's Lakeland, FL facility adds over 40,000 square feet for backup production and lamp production. RGF® continues to upgrade its facilities, creating an increased vertical approach to manufacturing, further allowing the company to provide the highest quality and best-engineered products on the market.
Media Contact
For more information about this company or to schedule an interview, please contact Angela Solland at [email protected].